Featured Events
---
29Sep
5:45 pm - 8:00 pm
30Sep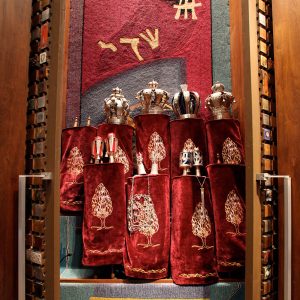 9:15 am - 10:30 am
1Oct

8:30 am - 9:00 am

Upcoming Events
Events Search and Views Navigation
Choose Calendars:
Upcoming Events
---
October 2023
Please join us on October 5th from 9am-10am on zoom to hear Rabbi David Wolpe's discussion about Sukkot. In this class Rabbi Wolpe will discuss the Jewish idea of home. What does sukkot teach us about this central idea in our tradition and in our lives? Please register here. Zoom link will be provided upon registration.
Find out more »
Join us for everyone's favorite Atid event Sushi in the Sukkah. This event is held on Thursday, October 5th from 7-9pm at Sinai Temple in the Pilot Plaza Sukkah. Fulfill a mitzvah, eat some delicious sushi, and get to know some fantastic people! Spots are limited! Get your tickets here today! We require all attendees to be between 21 and 45 years of age. Thank you for respecting the guidelines, as our young professional community grows and thrives.
Find out more »
Torah at the Table is facilitated by lay leaders and runs every Saturday morning from 9:00-10:30 a.m. Held in Lower Traub or online. Click HERE to join via Zoom!
Find out more »
Live musicians, fun for the whole family! Join us as we sing and dance with Torahs while saying hello to Sinai Temple friends in the neighborhood! We encourage everyone, including religious school and Sinai Akiba Academy families, to wear a Sinai Temple t-shirt or a blue or white t-shirt. Meet at 5:00 p.m. on the corner of Ashton and Holmby to kick off the festivities. We'll have our Traditional Torah Reading at 6:30 p.m. in Kohn Chapel. Please RSVP here.
Find out more »
+ Export Events